A Space Interrupted
by Brendan Dawes
Brendan Dawes is a UK based artist using generative processes involving data, machine learning and algorithms, to create interactive installations, electronic objects, online experiences, data visualisations, motion graphics and imagery for screen and print.
A Lumen Prize Alumni, his work has featured in many exhibitions across the world including Big Bang Data in thirteen cities, three MoMA shows in New York together with his Cinema Redux work becoming part of the permanent collection of New York's Museum of Modern Art in 2008. His recent Art of Cybersecurity work is featured in Art Futura 2020.
In "A Space Interrupted", a blank space – the starting point of any project – becomes punctuated with black type, their forms scaled by the activity of the repository.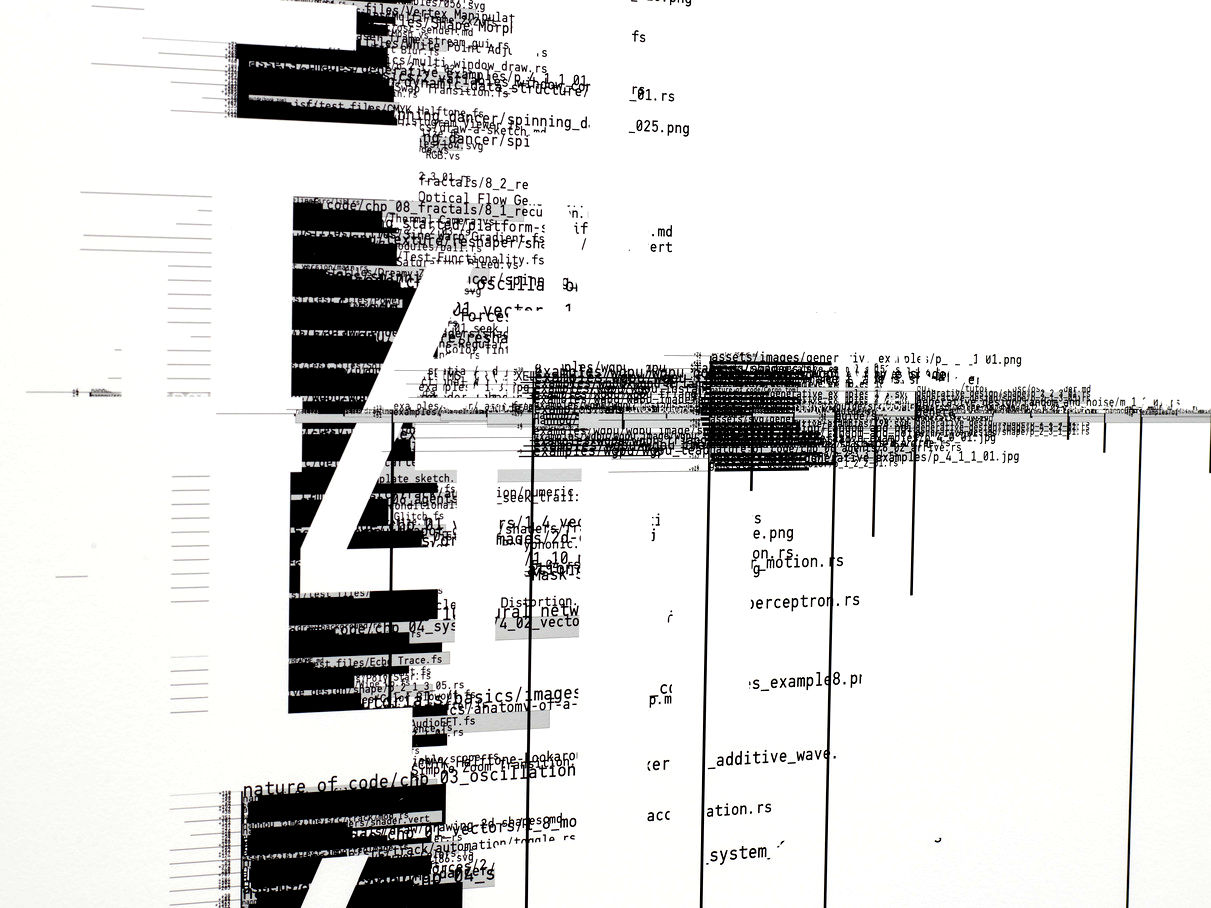 This process overlays a vast amount of text, but the layers interact and interfere leading to a minimal abstract output.
From afar it's a striking modern artwork but it captures both the intricacies of a project and also the shape of team who have formed it.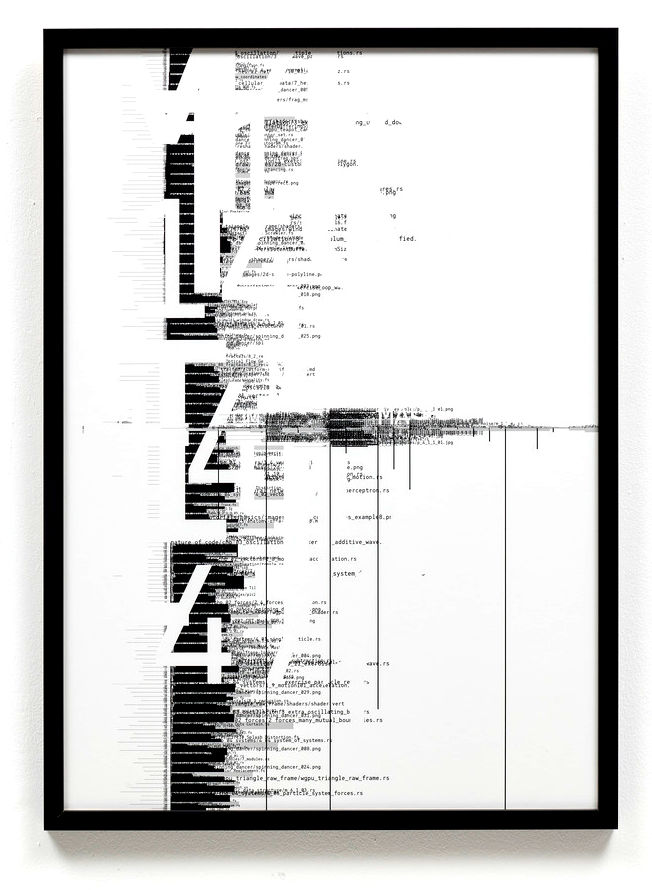 The design reacts strongly to a range of projects. From the smallest teams with a few committers to the largest Open Source projects with tens of thousands of commits, the repository imprints a distinct form on the output.
The finished piece is printed on a museum-quality fine art medium, set in an elegant frame fully strung and ready for hanging. The image is printed full-bleed – the minimalism of the design is extended all the way to the simple clean lines of the frame.
For sales of A Space Interrupted which aren't for one of our featured Open Source projects, Brendan has chosen to support the charity Centrepoint, which provides homeless young people with accommodation, health support and life skills in order to get them back into education, training and employment.